InterServer VPS Review:
InterServer it is an on-site datacentre and hands-on involvement that comes with a configuring and provisioning virtual private servers.  With this allows you to get a level of flexibility that is not seen with many other hosting providers! It also rations VPS and cloud resources through slices.
InterServer it is independent hosting option that is built on modern infrastructure that comes with storage, bandwidth, email and SSL certificates that comes with power-packed SSDs, free migrations and $7.99 domains.
This also comes with an amazing support that will help you diagnose server issues such as database issues or services which are not running and they are available 24/7 via phone, live chat and ticket system.
InterServer VPS – Overview:
Starting Price/month: $6.00
Disk Space: 30 GB SSD – 480 GB
Domain Name: $7.99 new or transfer
Overall Ratings – 4.7/5.0
Features: 4.9/5.0
Ease of Use: 4.9/5.0
Pricing: 4.7/5.0
Reliability & Support: 4.9/5.0
Features of InterServer VPS:
A reliable & affordable hosting option:
It offers you one of the most affordable VPS plans in the market on which you can fully trust. And with their VPS hosting you can customize the resources according to your needs.
Access your data anywhere, anytime:
InterServer does not have any limit when it comes to accessing or updating your data and service. And you are free to access your files, folders, databases and other resources from any part of the world and whenever you want.
Full Control:
This allows you to have full control over your site and you get to decide what you want with your Cloud VPS server. They will give you root access with their hosting which will let you install the control panel and operating system that comes with permission.
Lighting fast loading speed:
InterServer provides you with speed that will get you instantly with your Cloud VPS hosting package. It ensures that your pages are fast loading compared to your competitors.
Dedicated resources:
InterServer allows you to choose and customize resources on VPS cloud that is CPU core, memory, storage, transfer and etc and you just need to pay for the resources you want to consume.
Self-Healing hardware:
Yup you heard it, this comes with self-healing hardware. Meaning if your site is hosted on their USA server and there is some glitch on the hardware system, instead of affecting your website performance, their A.I. system will detect the problem and automatically redirects it to another node and all of this happens at lightning-fast speed.
Remote Backup Service:
You will be able to add backups of your VPS to keep your data secure with our Remote Backup Service. And their pricing  model is straightforward which is easy to understand that does not come without any hidden fees. And they do not charge for any transfer fees.
Development:
Integrated with the Webuzo control panel, Bread basket scripts help satisfy all your development needs. Developers can enjoy tons of scripts that help ease the management of blogs, portals, forums, image galleries, e-commerce, etc. Bread basket is capable of deploying PHP, Python, Java, and Perl. To view the full list of developer scripts and tools, follow the bread basket link.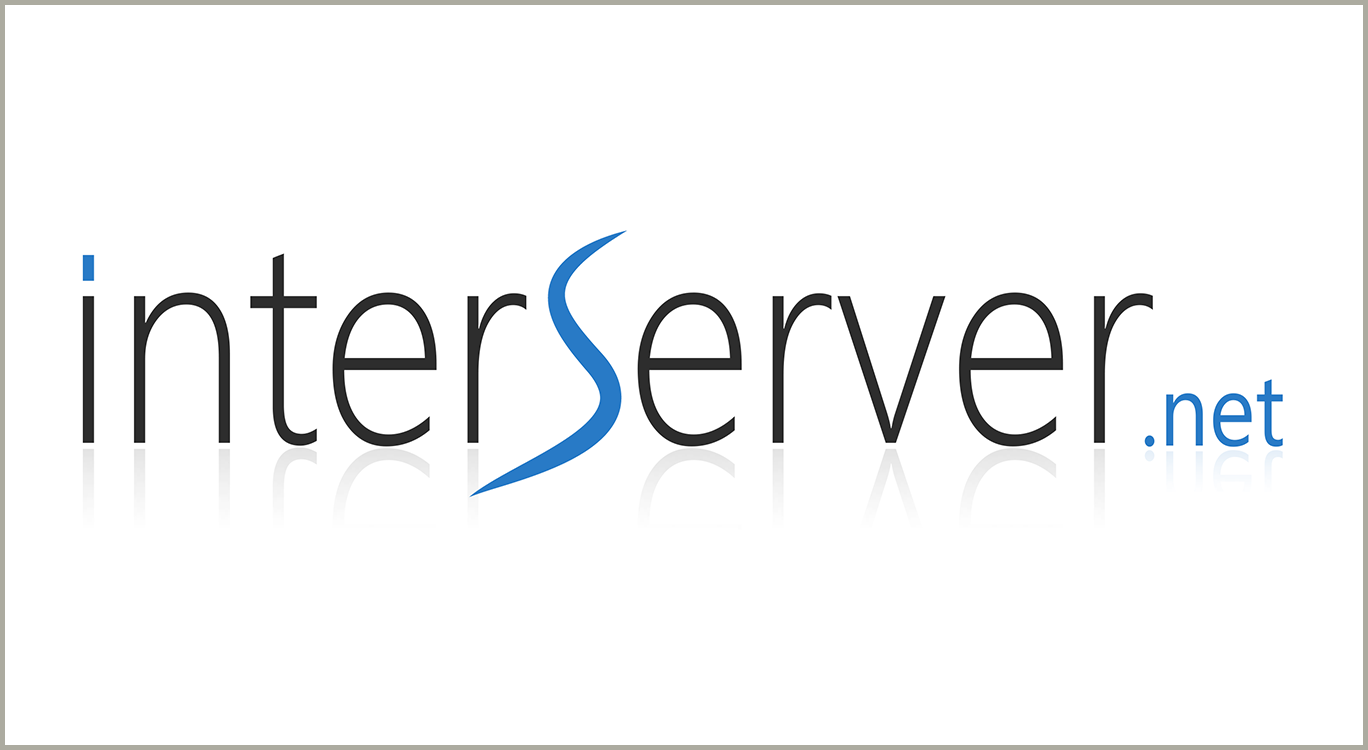 Top-notch Security:
They use the KVM, Openvz, Virtuozzo and Hyper-v virtualization platforms. Highly regarded and established for best security practices. Virtual Machine containers are secured in a jail environment. Your workload would not be accessible by other virtual servers on the same node.
Better collaboration:
As your website data is stored at one place on the cloud, it will be super-efficient for team members located at a different place to access the files and other data to make necessary updates.
cPanel Hosting Solutions:
cPanel is the most popular platform for managing many websites. A popular choice by a majority of hosting companies as well. Interserver is a leading distributor of the cPanel control panel. Having worked with cpanel for almost two decades they have become experts in supporting it as well. Rest assured that if you have any issue with the product day or night they will be there to assist you.
Database:
Their VPS platform can support multiple database types with quick installations using Linux package management or bread basket. Deploy a MySQL server VPS in minutes with the ability to make secure remote connections to store and retrieve your organizations' data. Improve overall performance by offloading your SQL processing to a private environment. Manage your database with PHPMyAdmin that is available for quick installation with Bread basket.
Benefits of InterServer VPS:
Independently owned datacenter and NO contracts
24/7 on-site support through chat, phone, and tickets
Same price guaranteed for life
Unlimited storage, sites, and email
FREE website migration, caching, and security tools.
Cheap VPS Hosting
High-performance storage
Managed support
Easy provisions
Geographic Diversity
Be able to deploy 100's of apps
Frequently Asked Questions:
Is there a trial period or money back guarantee?
We do not offer a trial period or money back guarantee. All billing is month to month if you are ever unsatisfied with our service you can cancel any time.
Can i pay quarterly? Yearly?
During the sign up process the option for a 1 year payment is available with a 10% discount. Additionally, a prepay can be made in your MY customer portal to keep a credit on your account. Available money in prepay will be deducted as your monthly invoices are generated. Prepaying does not offer any discounts on your monthly fee.
Can i add more slices?
Yes you can add more slices at any time.
What is the difference between OpenVz, KVM, or Cloud?
OpenVz, KVM and cloud are the different platforms we offer hosting on. Each has its own unique advantages, disadvantages and price differences. For more information please click here: OpenVz vs. KVM vs. Cloud
Are your VPS Managed?
Our VPS are fully Managed. But we only manage what we install. For example if you order a VPS with no control panel we only manage the operating system. We will support any operating system related problems you may run into. Such as boot up issues, security updates, patches, reinstalls, and so on. If your server is purchased with a control panel such as cPanel. We will support any software that is installed by the control panel. Such as the control panel itself, web server, ftp, mail, and so on. We will not support any 3rd party software such as blogs, scripts, and forums.
How many IPs come with the VPS? how many can i have?
Each VPS comes with 1 IP address. You can have up to 5 additional IPs on your VPS or Cloud. You can purchase additional IPs for $3 per IP per month directly in our control panel.
What operating systems are available?
We support Centos , Debian , FreeBSD, Ubuntu , and Windows 2008 operating systems on our VPS and Cloud plans.
What Control Panels do you offer?
We offer cPanel and Direct Admin control panels on our linux VPS. We do not offer any control panels for Windows.
How much processing power will I have and what is the CPU Speed.?
Hardware used inside host nodes will vary. Your VPS will be on CPU that are between 2.0 and 3.0GHz. Every 1 slice has access to 1 CPU core.

Conclusion:
From this review, I hope you were able to understand what InterServer VPS is and what this powerful hardware software can do for you. This also comes with an amazing support that is available 24/7 that can be contacted through phone, email or web.